Always loved and dearly missed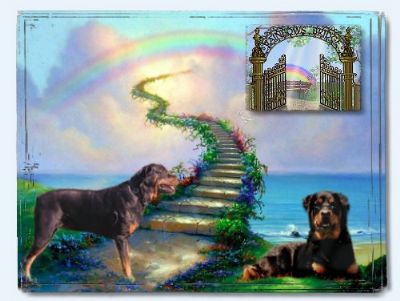 TESSA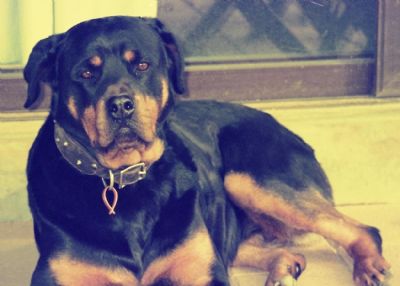 R.I.P our beautiful Tessa girl
May 1991 - Sept 2002
We waited so long for the perfect Rottweiler, then we rescued you. You were everything we could ever have hoped for, the best friend to each and every one of us in your own querky ways. We spoilt you rotten but you gave us all back so much more & intensified our devotion to the Rottweiler breed.
_______________________________________________________________________________________
PASTORALMAN OSO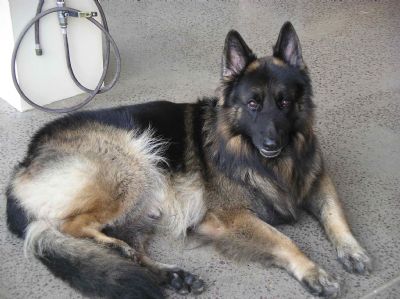 R.I.P Oso, our long haired, long nose, hippy dog
25th July 2001 to 27th July 2009
This beautiful boy was the cuddly bear as his name implies - Oso, meaning Bear in Spanish. He learnt a few traits from Tessa particularly while living in Darwin & catching humans who had jumped over our back fence to raid the beer fridge on the back patio. He never drew blood, just held onto them until we came home & went out the back to find him proudly with his catch. He had the perfect temperament, so soft and gentle yet very protective of his home ground and his human family. We miss you big boy but now you are free to catch whatever you like and you are running pain free.
---

PARATUS GAZA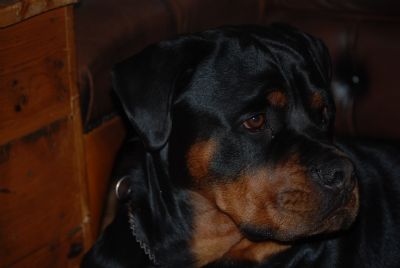 (Photo of Hank at 20 months)

R.I.P Paratus Gaza aka: Hank
16th August 2011 to 03rd July 2013
This beautiful boy was taken far too young ...6 weeks before his 2nd birthday.
Message from his family; Hank was peacefully put to sleep at lunchtime on Wednesday 3rd July 2013. We were with him to the end. We are heart broken. He was a beautiful and loved member of our family and he brought endless joy to us.

Each of us will miss you in our own way Now you can run and play pain free in the huge fields over the rainbow bridge. Run free with all the other black n tans and be a good boy, always remember the manners you were taught by your Mum & Dad.
"Hank, you will be very sadly missed and always remembered"
Hugs little man
xxxx
---